Hair color is a service that is very individual to each person, so at Split Endz Salon we train our staff in the most advanced technical skills, and then we go to great-lengths to discuss together the colour and techniques that will most suit you.
A great consultation is the key to the ideal hair color, so we take time to guide you through all the color choices, application methods and after-care needs.
Scroll down the page to see all the hair color services Split Endz Salon provides in our salon for both men and women –  click on any image to open in a pop-up box.
---
 Multi-Dimension – high-lights and low-lights
Hi-lites or Highlights are a great addition to single process color and are an essential tool for the highly-skilled hair color technician. Each Foil is individually placed in you hair with any amount of width and volume, and in an wide range of colors, tones and shades – and the result is unique to you.
A Simple Face Frame Foil - with up to 8 to 10  Foils  used in picture are perfect as an introduction to hair color or as an accent in one area (i.e. a fringe or hair-parting). They can be woven or sliced, striking or subtle – depending on the effect you require.
A few Foils can also brighten up your existing hair color whether it is a natural shade or pre-colored.
Partial or half head - are incredibly versatile and they can be woven, sliced or whole sections of hair colored intensely – creating the look you desire.
Full head Highlighting - can again be woven or sliced depending on the look you require. It can be as natural or as dramatic as you would. You can add many colors to create a feeling of natural shade variation and it can be as big and bold as your imagination.
Full Head Foil - can be woven or sliced depending on the effect you require. It can be as natural or as bold as you would like it. You can add in as many vcolors or tones as you'd like.
Color change & roots regrowth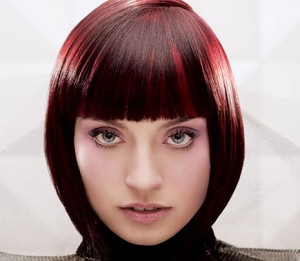 A complete color change can produce dramatic and striking results, or can be used just to cover grey hair, or to enliven your own shade with better colour intensity, depth and shine.
Hair Color change – is either a permanent or quasi (semi) permanent hair color that is applied by a technician on small sections of your hair. The color change can be in sections, slices or the full head of hair. Starting at the roots, we ensure even and total coverage to give a perfect result. Our hair color chart offers a wide choice of colors, shades and tones.
Regrowth or roots - retouch your full-head color that was previously applied. Not only does it cover natural color regrowth, but it also adds new color depth and shine so that your hair looks in perfect condition. 
Fashion Color techniques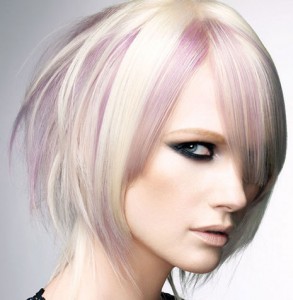 Hair coloring application has been revolutionised over the past 5 years by new methods and technology. Below are just some of the methods Split Endz Salon uses,  to create incredible color transformations.
The Shine - is a great way to give your hair masses of healthy shine, and add intensity and depth to your hair color. These semi-permanent hair colors contain bee's wax for shine and conditioners for health – and are gentle on your hair.
They can be used to camouflage grey hair or add color-depth, sheen and vitality to your hair colour, whether natural or pre-colored. The Shine will not lighten hair – it adds tone.
Color correction & problem hair colors
This is when the skilled color associates show their depth of learning and experience.
Changing a hair color - is not as simple as applying a new shade to cover the old. If you hair has been colored before, you are likely to have different shades at the tips through sun lightening or repeated washing, there will be root re-growth in your natural hair color, and there may be a build-up of colorant on the mid-lengths that is possibly too dark. Under these circumstances, a change of hair color means dealing with each part of your hair individually, using different techniques, colors, and tones on each hair-section.
Hair color imbalances or shade problems – can be as simple as correcting hi-lights that are too orange or removing dark bands where color has been overlapped too many times. At Split Endz Salon this kind of hair color problem is dealt with each and every day .
Correcting hair color disasters - is a speciality at Split Endz Salon – and that's why we are called hair color experts. Normally these complex hair color problems will require removing colour from some sections whilst adding color to others. Our technician will analyze every part of your hair to assess the exact mix of tones and shades to recreate a great overall hair color.
If you have a hair color disaster – don't panic, we have the hair coloring experience and skills to help you.
Frequently asked hair color questions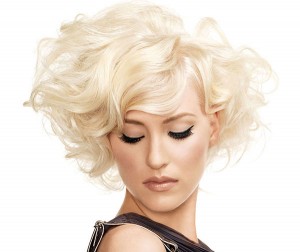 These are answered in more detail in our FREE Split Endz Guide to Hair Color.
Just enter your email address and name below to get your guide.
Topics included in the guide -
How long will my hair color last?

Will my color fade when washed?

Can I color my hair if I am pregnant?

How does skin tone relate to hair color?

What after-care products should I use?

Does swimming and sunlight effect my colour?
Our technical expertise
Our Stylists and Colorists are the most highly qualified technically and are among the best in  Delaware County, PA .
The staff is holders of the many Matrix and Logics color education.  This prepares our staff with education on the chemistry and psychology of hair color and color correction. These accreditation's are the ultimate hair color qualification to have and was rewards our clients with some of the hair industry's most talented and highly skilled hair colooists. We are part of an elite club of "A list" hair color technicians.
We have more stylists with the Matrix Color Academy Education than any other Salon in the area.
If you are looking for hair color expertise, enthusiasm and experience – then Split Endz has no equals for the Best Hair color - call the Split Endz Salon at: 610-353-3900
---
Get the free Guide to Hair Color –

Coming Soon
Enter your details here and we will email you the link to download our Hair Coloring Guide.
If you are serious about your hair color, get the advice of the hair color experts.
Incoming search terms:
hi lites and lowlights for dark hair, dimensional red hair color, hair color specialist in delaware, hi lites with red hair, split endz hair salon web page in orlando, hair color specialists in delaware county, pictures hi lites low lites, hi lites and low lowlights hair, hi lites and low lites on black women, hi lites after shingles color